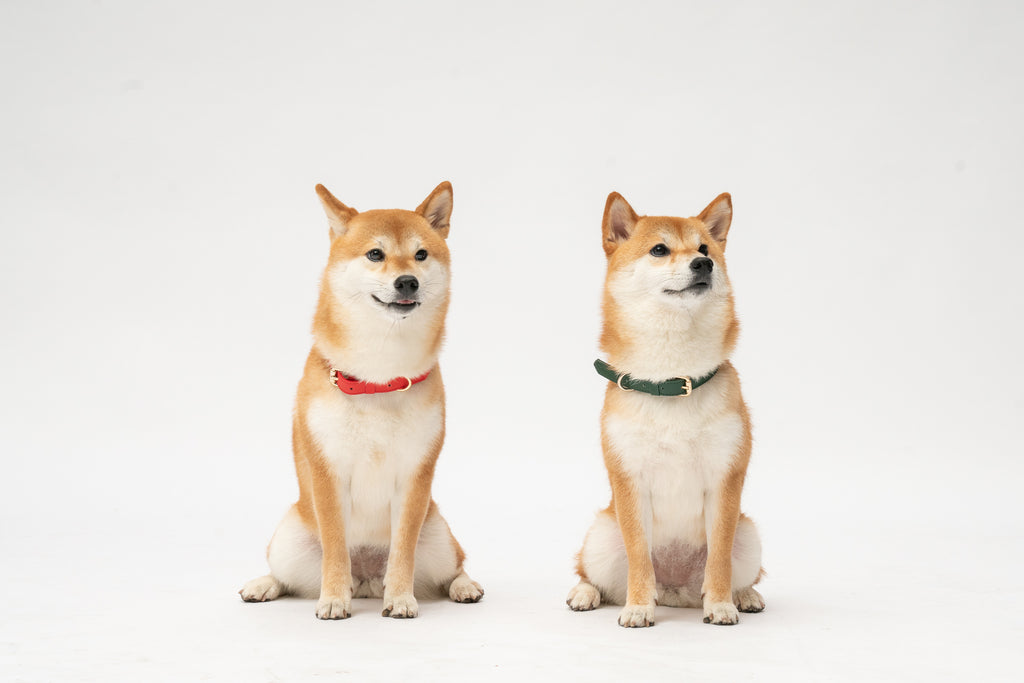 Does your dog own the collar she deserves? While most pet parents agree that their dog's collar should be comfortable, fashionable, and secure, few pet parents know what makes one collar a better choice than another. If you want to know what makes our collars right for your pup, we have what you need to know.
Know Your Dog and You'll Find Her Collar
Our pups are as unique as the people that love them. Dogs like Bobo enjoy going shopping, eating on cafe patios, and going on evening walks around the neighborhood. While other dogs may love diving in the mud, wrestling at the dog park, and playing tug-o-war with their owners. Each pet has unique needs and a one-of-a-kind personality. That's why her collar should be as unique, strong, and beautiful as your pup!
Color
Choosing a color for you dog's collar is the first step. Your dog's collar can tell the world so much about her quirkiness and personality. From feisty to stoic, colors convey energy and can highlight your pet's best feature: her character!
What color will work for your best friend?
For dogs with a feminine flair, Baby Pink is perfect!
Bumblebee Yellow pops on dark dogs and adds a buzz of brightness.
Flame Red makes a classic statement and complements any coat color.
Tangerine Orange is bursting with personality for pups with an energetic spark.
For male or female fashionista pups, Stone Blue is the hottest color this season. It looks amazing on dogs with brown or caramel-colored eyes.
Does your dog have depth? For pups that seem wise beyond their years, Mulberry Purple is just juicy enough.
Forest Green looks fab on dogs that love to hike.
If your dog is a real treat, Chocolate Brown is earthy and soulful.
No matter what color you choose, your pup will make a statement with our vivid and vibrant colors.
Why Vegan Leather Is the Best Choice for Your Best Friend
Vegan leather isn't just an ethically responsible choice, it is durable, low-maintenance, and attractive.  Microfiber vegan leather looks like real leather but doesn't have the same harmful effects on the planet.
Ethical Implications
Doesn't it seem odd to use one animal to benefit another? Choosing real leather means choosing a product made from a mammal just like your dog or cat. And leather hurts the environment. How? The manufacturing and tanning processes used to make leather is an industrial process that creates pollutants like chromium.
Vegan Leather is Comfortable and Durable
Vegan leather is also easier to clean than leather. If your pup splashes in mud, all it takes is a quick pass under the faucet and a Bobo and Nana collar looks as good as new!
This material also breathes to keep your dog's fur fresh. And it's soft, so your dog can run comfortably all day and night, sleep soundly with her collar on, and walk alongside you as the sun sets.
Unlike traditional leather, vegan leather resists scratch marks and holds its color. 
What's Inside Matters, Too
The inner band of your dog's collar plays a major role in keeping your dog comfortable. It's also important that it breathes, so moisture can evaporate away before causing skin irritation or grow bacteria.
Fabric inner bands tend to absorb and hold onto moisture which keeps your dog's fur and skin damp. This can lead to rashes and other skin issues. And leather often doesn't breathe well enough to allow the moisture to evaporate before molding and rotting the leather.
We selected spandex as the ideal inner band material since it's flexible and soft. This reduces strain on your pup's neck when leashed and allows her to squirm and wiggle to her heart's desire.
Spandex is also super hygienic since it's breathable, fast-drying, and easy to clean. This lightweight material helps your puppies forget they're even wearing a collar. And spandex is scratch-resistant, so her collar will last and last.
The Hard News on Hardware
The buckle and loop on your dog's collar are a big deal! Buckles frequently break before a collar's other materials wear out. And the last thing you want is your dog's collar hardware to break and lost her ID tag or break free and put herself in danger.
Our hardware lasts and lasts. So, you don't have to replace your pup's collar before you're ready to. It's also luxuriously 14K gold-plated with a clear coat that protects it from oxidation. It will look amazing for a long time!
When You Invest in a Collar You're Investing In your Dog and Our Environment
Choosing the right collar is easy when you know what you're looking for. If comfortable, sustainable, eco-friendly collars in a range of colors as beautiful as your dog are what you're looking for, shop our collars today!