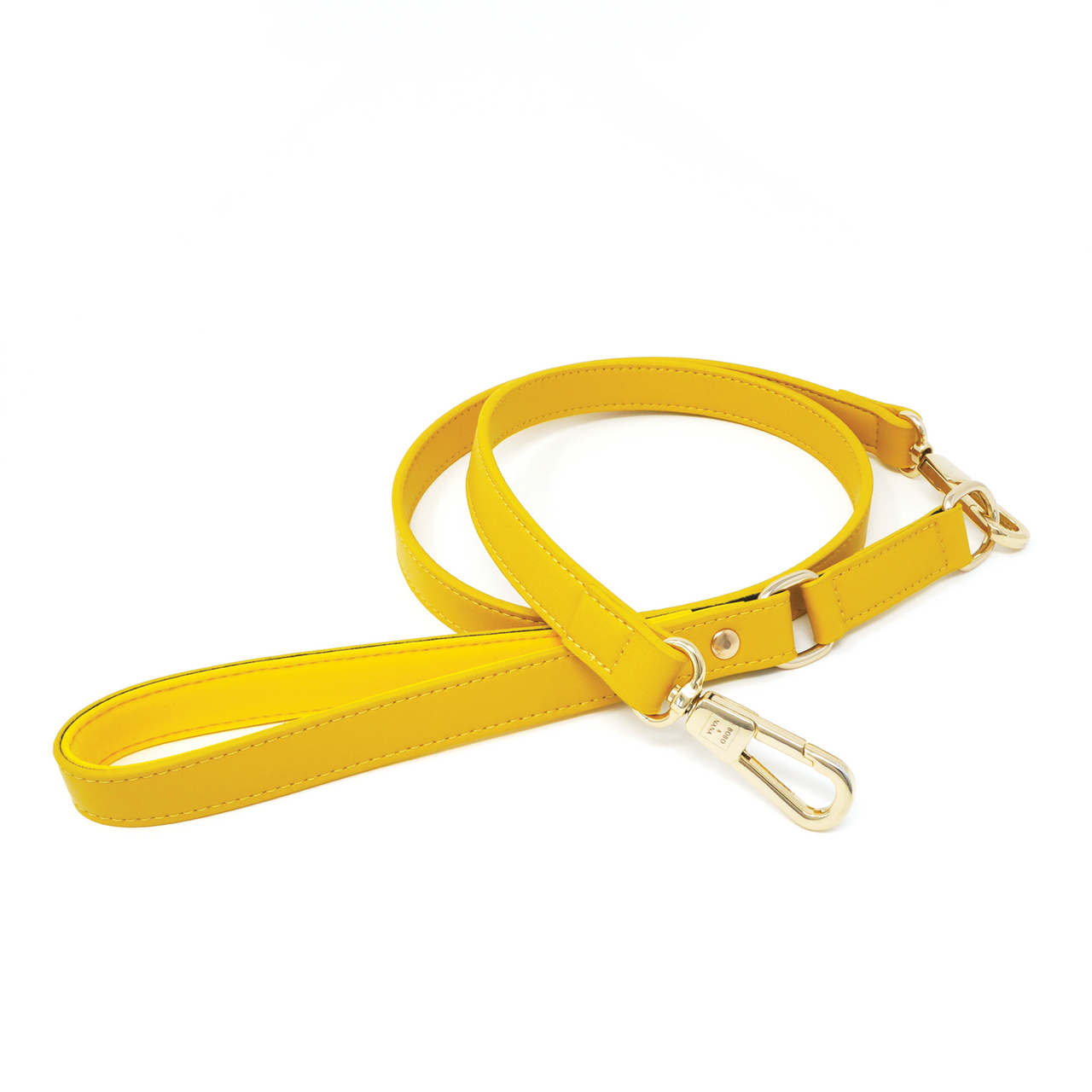 These leashes pair perfectly with our Bobo & Nana collars.

While we designed our collars with our furry friends in mind, we designed our leashes with our human friends in mind. They're durable, lightweight, soft, tangle-proof, water-resistant, and easy to keep clean.
We only use non-toxic materials so they're chew-safe as well.
Regular size (4-ft) leash shown here.
Makes a great gift idea, even for yourself!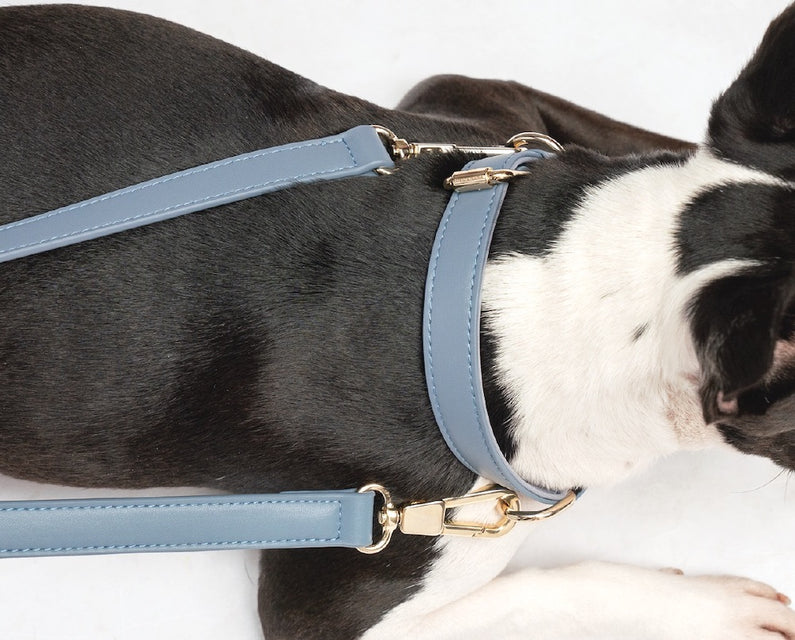 The Design
Designed to be multi-functional, our leashes have a clasp on each end. Sometimes you just need a third hand.
The Body
We use only the highest grade microfiber (vegan) leather that's made without using any toxic substances. It's eco-friendly, durable, and easy to clean.

Lightweight

Water Repellent

Scratch-Resistant

Antibacterial

Eco-Friendly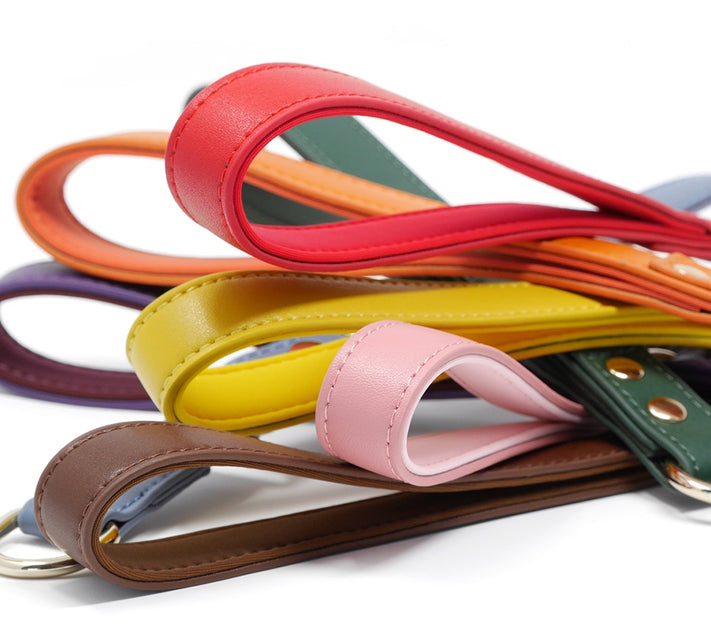 The Handle
We lined our detachable handles with spandex to create a comfortable grip that provides superior ventilation and softness. Now you can take the handle with you and not on the ground.

Soft & Smooth

Breathable

Scratch-Resistant

Fast-Drying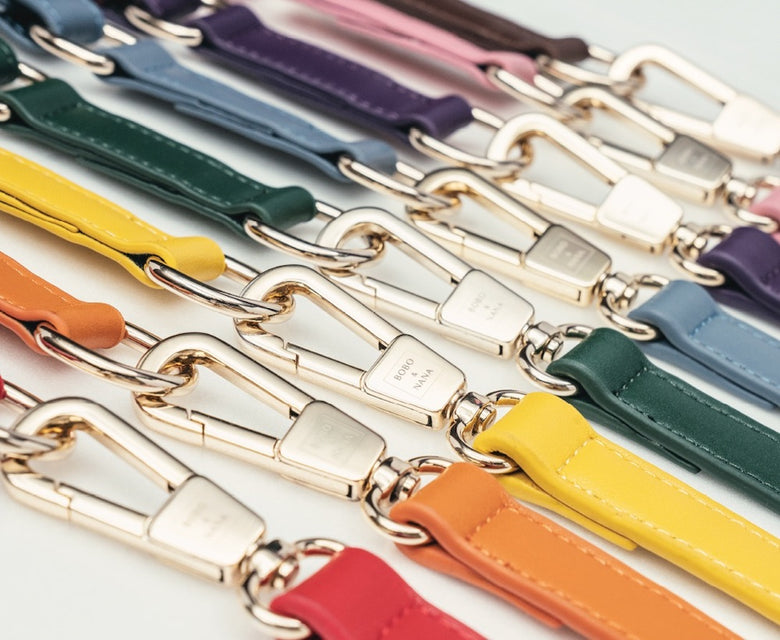 The Hardware
Luxury is the details. All of our hardware is 14K gold-plated with an additional clear coating that protects it from oxidation.

14K Gold-Plated

Anti-Rust

Durable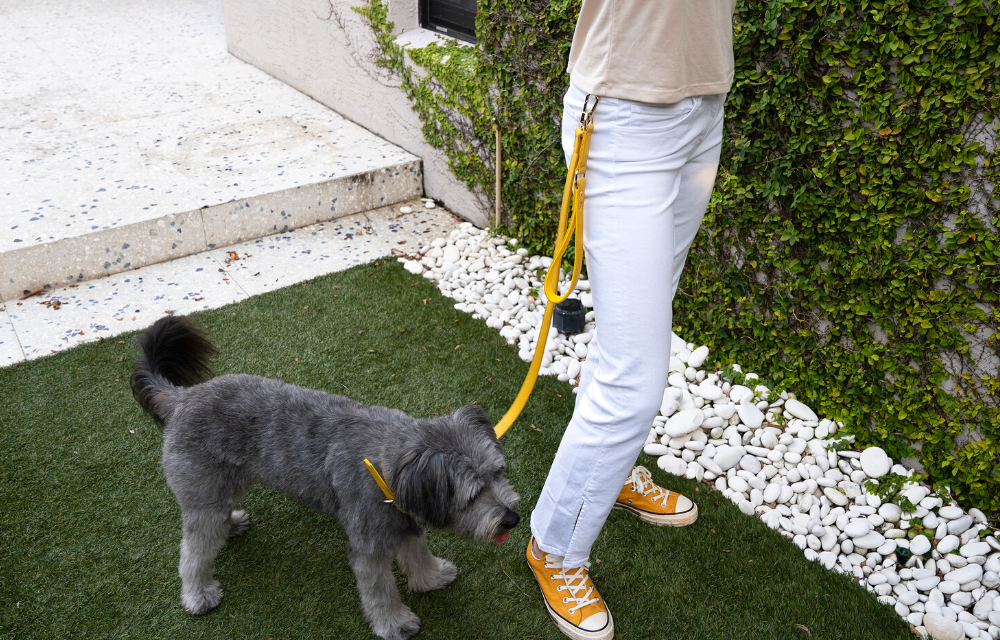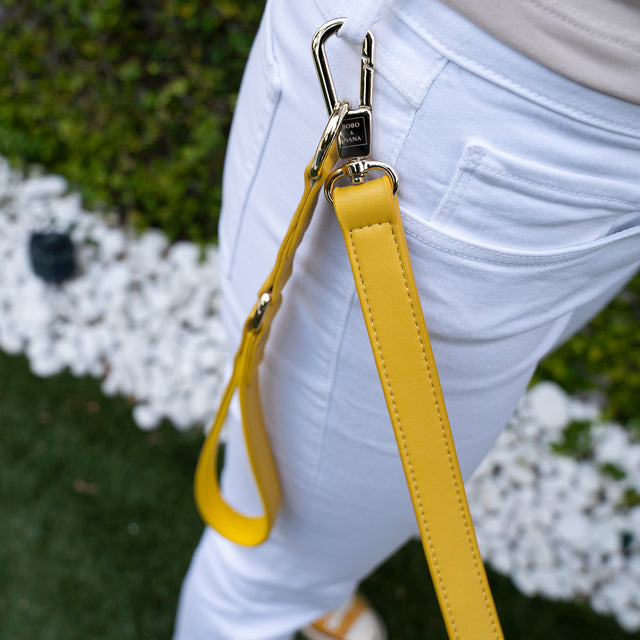 Sometimes you need a little extra help.
We're here for you when you need it.