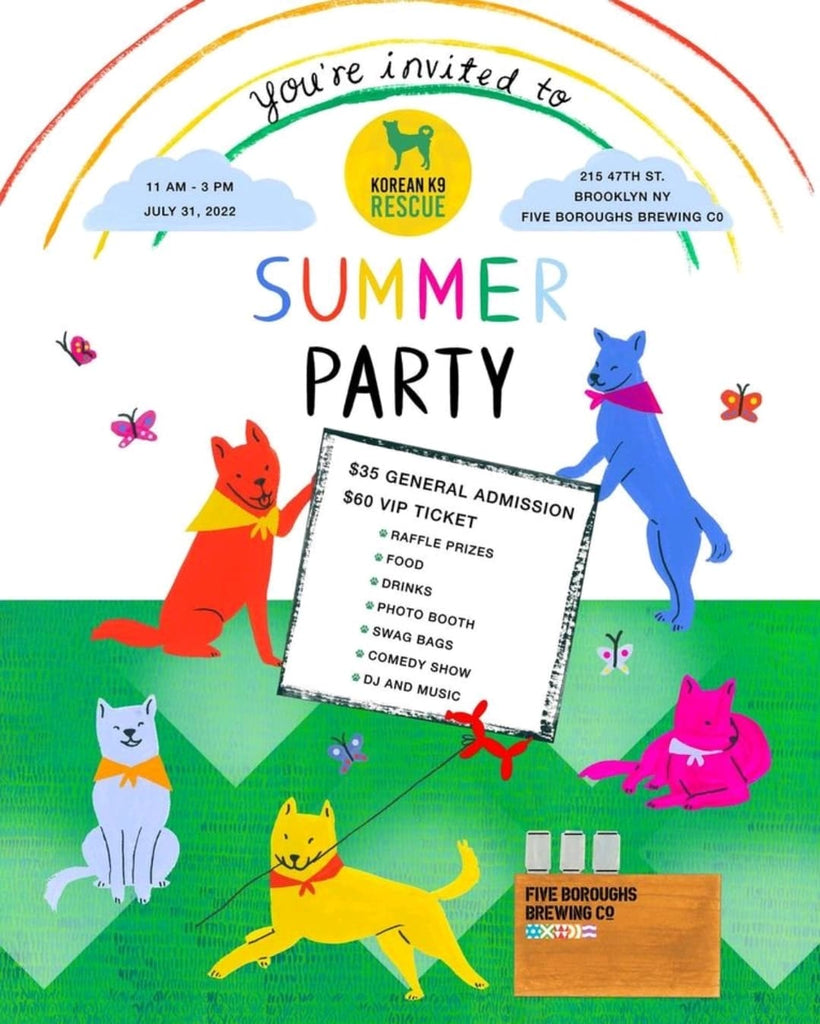 Join us at Five Boroughs Brewing Co. on Sunday, July 31st from 11am-3pm EDT, where you'll get free beer, food and raffle prizes! We'll also have a live DJ, comedy show, photoshoot, and goodies from dog-friendly sponsors. 
We're excited to be one of the sponsors for this event. Not only will you and your pup have tons of fun, but you'll be supporting a great cause! All proceeds will go towards "Unchain Me, Korea" K9 Rescue's 12-month mission to educate rural communities and free as many chained dogs as possible in South Korea.
$35 Ticket - Includes one swag bag, one Five Boroughs Brewery beer, food, photoshoot and more!
$60 Ticket - Upgraded unique VIP swag bag, two Five Boroughs Brewery beers, food, photoshoot, and one entry into an exclusive VIP drawing. ( Limited VIP tickets available.)
We can't wait to see you and your pup living it up at our Summer Party. Reserve your Eventbrite tickets today and get ready to celebrate with us.
Thank you for your love and support!